Applications, on the prescribed format, are invited from the Permanent Resident Post-Graduate Candidates, for engagement as Contractual Lecturers purely on "Academic Arrangement" in Govt. Higher Secondary Schools of various districts in Kashmir Division -on district basis as per following vacancies:-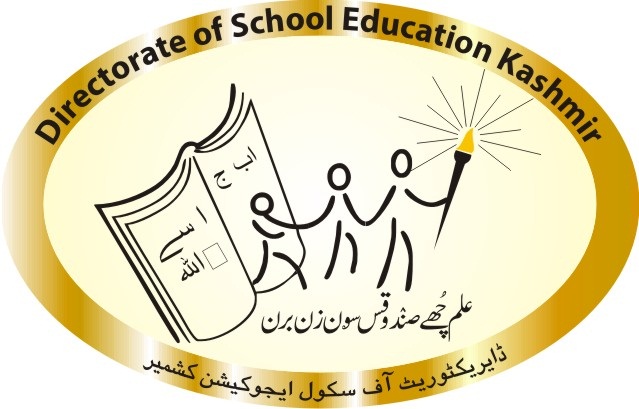 Last Date of application:
13th February 2017.
The application form should be deposited in the office of concerned Chief Education Officer on prescribed format against proper receipt
Total Vacancy: 1475
Subject-wise tentative vacancies of +2 Lecturers
Islamic Study: 11
Information Technology: 19
Kashmiri: 7
Mathematics: 144
Persian: 16
Philosophy: 8
Physics: 109
Political Science: 56
Psychology: 2
Punjabi: 5
Sanskrit: 1
Sociology: 52
Statistics: 8
Stenography: 22
Urdu: 169
Zoology: 98
LP: 21
Arabic: 29
Bio-Technology: 17
Bio-Chemistry: 8
Botany: 80
Commerce: 33
Computer Science: 26
Economics: 76
Education: 116
Electronics: 2
Environmental Science: 7
English: 123
Functional English: 15
Geography: 17
Geology: 3
Hindi: 15
History: 61
Home Science: 2
Terms and conditions:
1. Salary: The engagement shall be made purely on "Academic Arrangement" at +2 level on monthly consolidated honorarium of Rs. 7000/- (Rupees Seven thousand only) per month for the session-2017.
2. The candidates will be engaged initially for a period of 60 days only and their further continuation will be subject to their performance, behavior and depending upon the vacancy/requirement of the Institution(s) or till the post is filled up by the PSC or by promotion whichever is earlier.
3. The engagement thus made shall not have any preferential claim to the candidates for selection on regular basis. Applications should be supported by the photo copies of the following certificates/testimonials duly attested by Gazetted Officer with his/her seal and signature and also self signed by the candidate himself
Documents required Following documents shall be attached with the application form:-
Permanent Residence Certificate.
Date of Birth Certificate (Matriculation)
Marks Sheet of Post Graduation (All Semesters)
B.Ed Marks Sheet.
M.Ed Marks Sheet.
M.Phil Certificate.
Ph. D Certificate.
NET/SET Certificate.
Experience Certificate(s) of teaching at +2 level from Govt, institution(s) only with the percentage of results registered and number of months put in.
The selection of candidates will be made at District Level.
Merit list will be made district-wise taking PRC as proof of residence (separate merit list for each district).
Also Read:
SBI PO Recuitment 2017 Complete Details
How to apply:
The candidates applying for the engagement as Lecturers at +2 level under the dispensation of "Academic Arrangement" for the academic session-2017 shall deposit an amount of Rs. 100/= as examination fee alongwith the application form. The tentative date of examination (Written test) is 19-02-2017. The venue will be Srinagar at various Educational Institutions which shall be notified later on. The complete applications on the prescribed format along with affidavit duly sworn in and attested by the 1st Class Judicial Magistrate as per enclosed prescribed formats can be downloaded from this office website (
www.dsek

.nic.in
) or can be had from the concerned Chief Education Officer. A candidate can appear in only one subject.
Application Fee: The interested candidates shall deposit an amount of Rs. 100 as an examination fee along with the application form
Selection Procedure:
The prescribed scale of weightage to be acted upon for such engagement shall be as follows:
1.Screening Test = 70 Points
2. PC = 10 Points (on pro-rata basis)
3. M.Phil = 5 Points (Across the board)
4. Ph.d = 5 Points (Across the board)
5. NET/SET = 5 Points (Across the board)
6. Experience = 5 Points per session ( experience of teaching in HSS, 01 point for each year subject to maximum of 05 points)
Share